Course Catalogue
The course catalogue lists WMST Courses, Challenges, Workshops, Lectures, Events and more!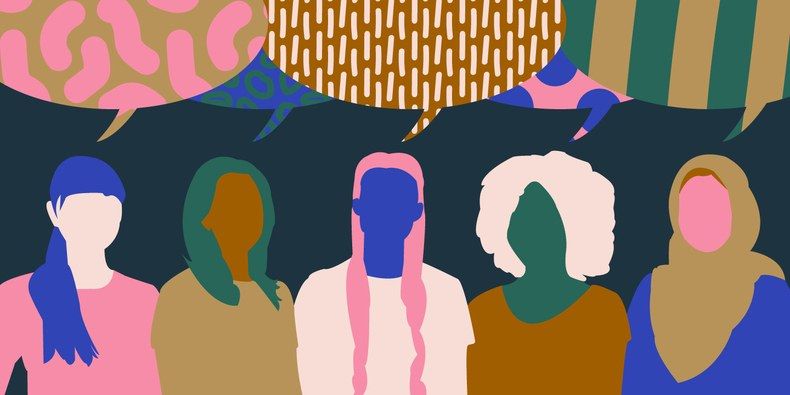 Stay up-to-date
Upcoming events
Courses

Women's Studies Online offers a number of courses on feminist theory and movement building. Courses are flexible and asynchronous, with live Zoom sessions offered on a weekly basis to allow for discussion and community building.
Groups

Women's Studies Online has a number of groups that meet on a weekly or monthly basis with the goal of getting women together to socialize, engage in feminist ideas, and build community. Feel the sisterhood by taking part in one of our groups!
Lectures & Events
Women's Studies Online amplifies the voices and works of radical feminist writers, activists, and researchers by producing lectures and events that highlight their work, ideas, and activism.
Workshops
Women's Studies Online presents individual workshops or series of workshops on a variety of feminist topics to increase feminist knowledge, ideas, and skills.
Challenges
Women's Studies Online encourages women to sign up for one of our 10-day challenges where women commit to everyday acts of political transformation. Whether challenging beauty standards or committing to make feminist art for 10 days, women learn by challenging themselves to live more freely.
A Lecture by Tamarack Verrall
Women's Studies Online presents: A lecture by Tamarack Verrall!
Book Reading with Chris Stark - March 27, 2022
Women's Studies Online presents: A reading by Chris Stark from her new book, Carnival Lights
Archived Lectures & Events
Find past Women's Studies Online lectures and events here.
Get in touch
contact@wmstonline.com

#200-100 Park Royal South, West Vancouver BC, Canada, V7T 1A2 (mailing address only)
Connect with us
Instagram

Facebook

Twitter

Youtube